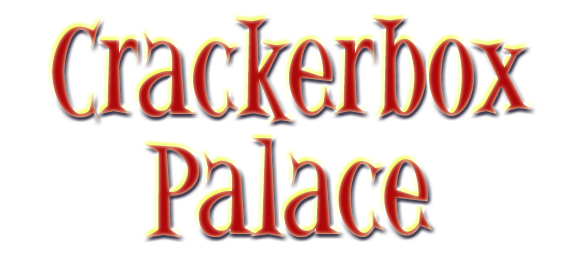 Welcome to Crackerbox Palace, a fansite dedicated to George Harrison.

Very exciting news for us George Harrison fans! For all the latest updates on George's new album, check Abbeyrd's Beatles News Page.
Your messages for Olivia and Dhani Harrison on George's 60th birthday were posted on 26 February.
UPDATE - 31 March 2003.
Today I received this letter from Harrisongs Ltd. As it's really to all those who signed the birthday card, it's only fair that I share it. I'll keep the pin though. :)
Have your say at the new Crackerbox Palace message board!
Think you're an artist?
Check out See Yourself, the new page of fan art. If you've got a George Harrison picture you've drawn, painted, manipulated, etc and want to see it online, I'll host it for you. Just send it as an attachment to me, along with a caption, and I'll put it up. Thanks to Aya for getting the ball rolling. :)

Email me to find out how you can help.
Meanwhile, feel free to browse the ever-present LINKS section.

Need inspiration? Check out Frank's review of George Harrison's Dark Horse concert from 20th December 1974.

Click here to visit the new Crackerbox Palace message board!

Call in soon! Let's rap and tap at Crackerbox Palace. I'll be expecting you!

David Hyland
31 March 2003



View My Guestbook
Sign My Guestbook