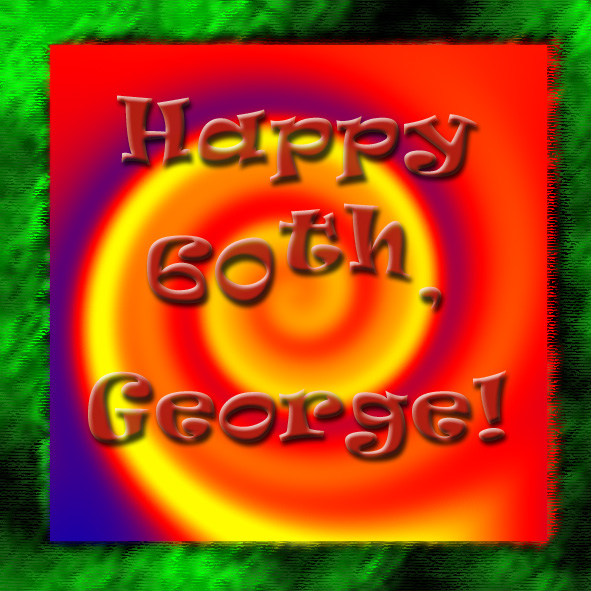 It's George's Birthday!
George Harrison turned 60 on 25 February 2003. Thanks for filling in the online birthday card. If you want to view your messages, click here. As the card has been assembled and sent to Olivia and Dhani, the birthday forum is now closed. If you wish, you may use the regular Crackerbox Palace web-board.
All birthday messages were posted to the Harrisons on 26 February.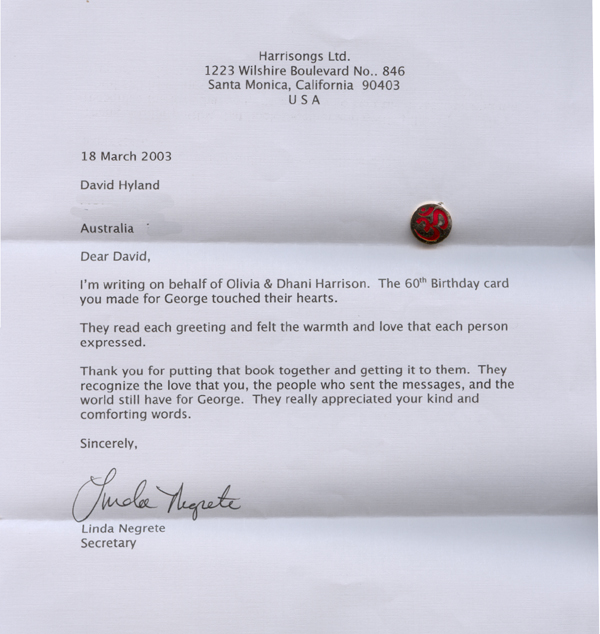 Get back home.