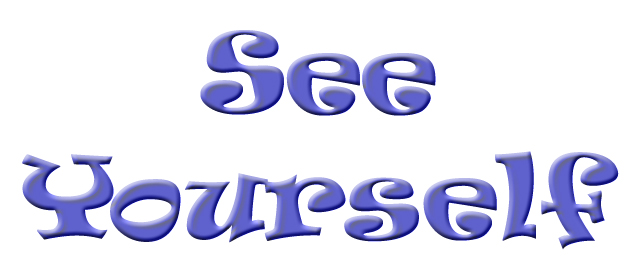 Pictures by George Harrison fans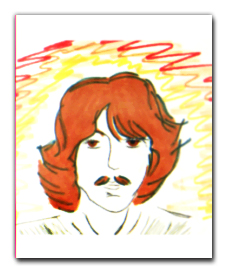 Hot Tea by Aya Makarova.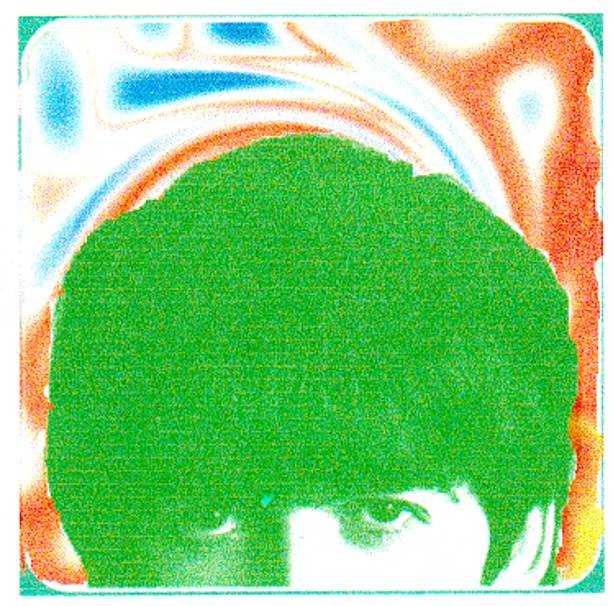 George by Andy Potter.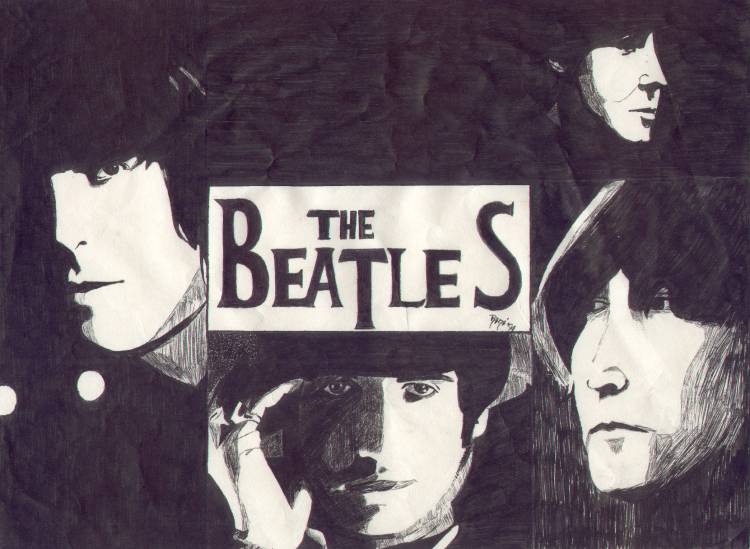 The Beatles by Rene Shaw.
"Well, actually, this is a Beatles picture I drew a few years ago. But I'm most pleased with the way George turned out. He was always my favorite Beatle and he'll always be my favorite musician of all time."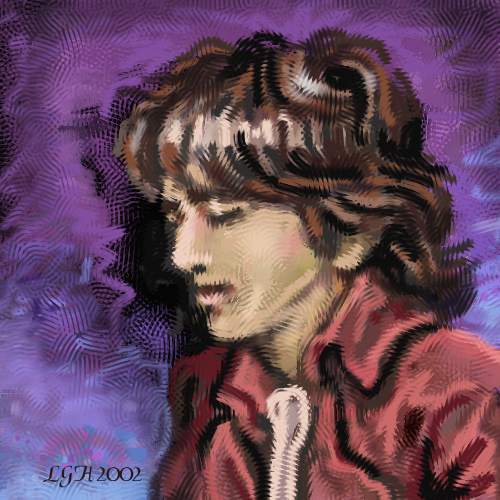 George 68 by Lynn Hocker.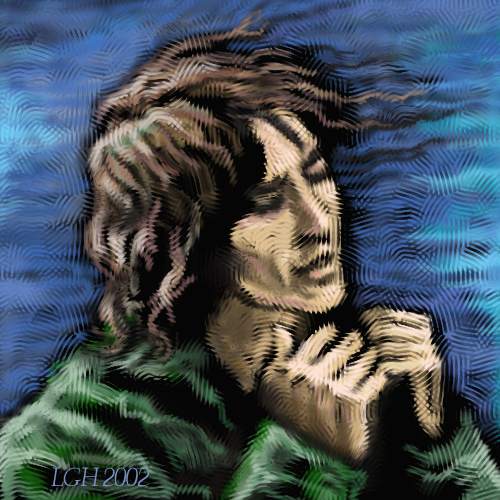 Windswept George by Lynn Hocker.

George Harrison 1943 - 2001 by Alex Gallardo.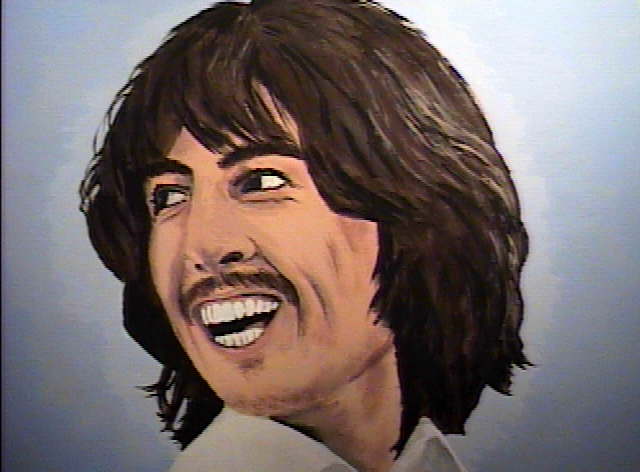 Snapshot by George Smith.
"I've been a HUGE Beatles fan for 30 years. I've always had a soft spot for George because we share a name and I'm told constantly that I look like him (his sister was very kind!). Also, he's the coolest guitarist of all time!
I did this painting of George recently (2002). It depicts George from "Let It Be." I've always felt George had the looks of the epitome classic rock guitarist! I'll always love him."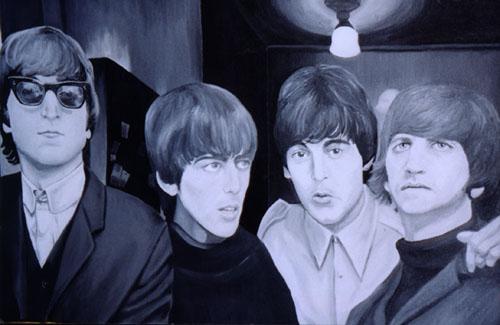 Beatles in Oil by Kristin Turberville.
Medium: Black & White Oil Paint Canvas Board
This was my first realistic oil painting. Although John is my favorite Beatle, I'm particularly happy that George turned out well in this painting, too.
http://www.kristinturbervilleart.com



Home